remembering my birth-town, after ten years of absence 
The Olimp - Universal Sports Complex
Built on top of my old school playground. 
At the railroads - two kids climbing a huge mountain of gravel which will be loaded into freight trains.
A vacuum service truck for outdoor septic toilets.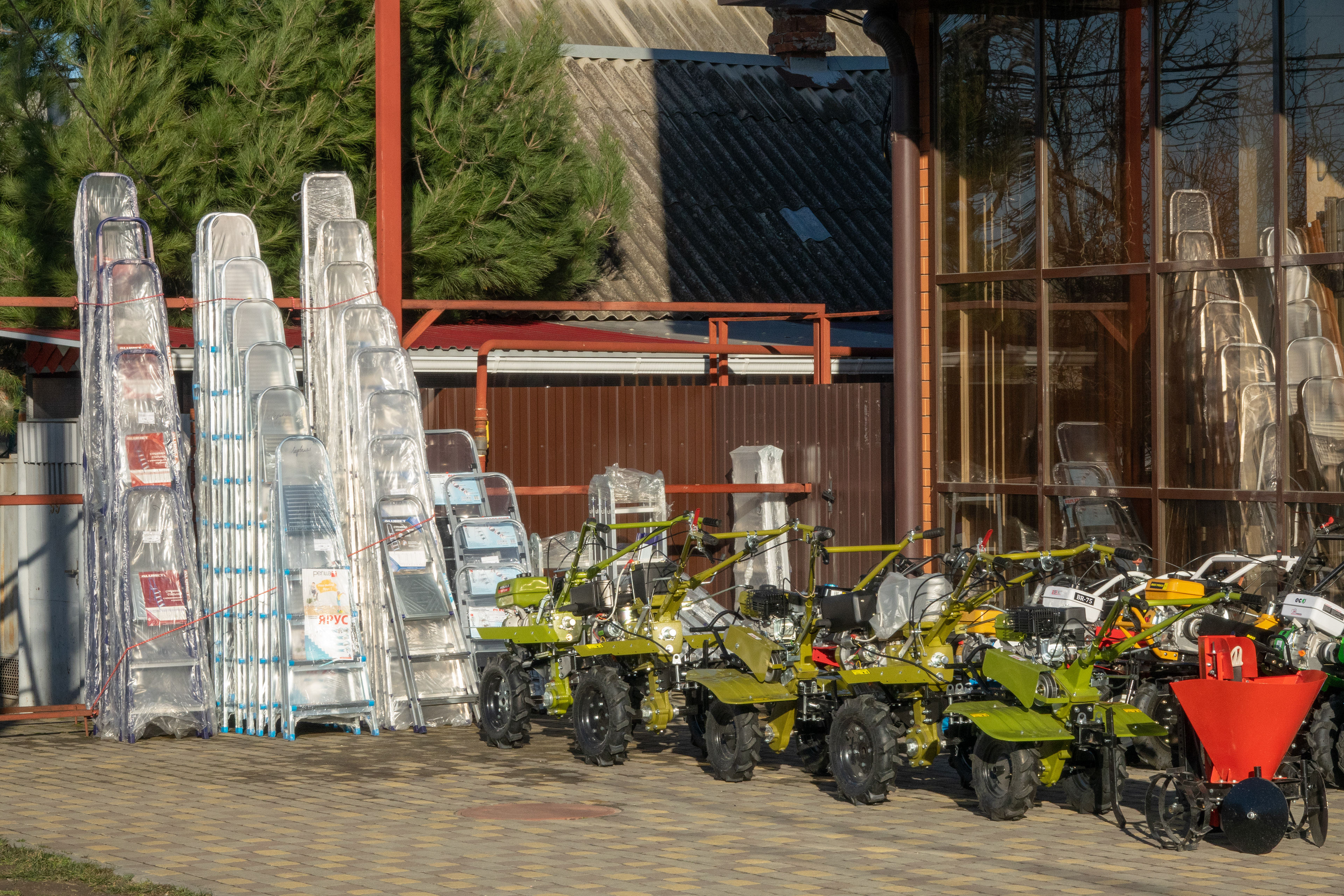 Timashevsk is an administrative town to the nearest city Krasnodar. Agriculture is the main priority for many of its inhabitants. 
The key crops grown in Russia are -
Wheat, barley, corn, rice, sugar beet, soya beans, sunflower, potatoes.
The traditional blini, commonly eaten with either honey or sugar or caviar.

The church where my parents got married.